Brûlée Vanilla Cheesecake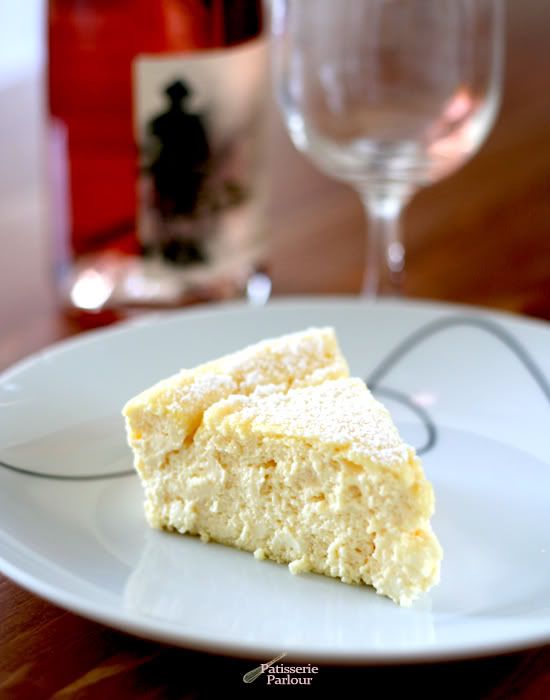 The boy and I have a mission to watch our diet lately. However, as I purchased 3 blocks of Philly Light Cream Cheese some time back, I decided that despite the need to eat healthier, I do not want to waste food and thus, came up with a plan to use up the 3 blocks of cream cheese by baking some healthier cheesecake.
Brûlée Vanilla Cheesecake
Ingredients (serve 6-8 persons):
600g Philly Light Cream Cheese Block
6 tbp granulated sweetener (I replace caster sugar with sweetener)
1 and 1/2 tsp vanilla extract
Rind of lemon or orange (I use lemon)
4 eggs, separated
1 tbp icing sugar, sifted (to dust)
Mix cream cheese, sweetener, vanilla extract, lemon rind and egg yolks till smooth.
Whisk egg whites till soft peak and fold it gently into cream cheese mixture.
Pour mixture into a greased 20cm springform cake tin and level the top.
Bake in preheated 160C oven for 30-35 mintues till well risen, golden brown and just set in the centre.
Allow to cool for 15 mintues in the oven with door slightly ajar and then take it out and leave to cool in room temperature.
Chill in the fridge for 4 hours and then dust icing sugar on top and brûlée the top with a blowtorch. If you do not have a blowtorch, you can leave it as it is with the icing sugar on top (as pictured).